Proteus Maxim Fresh Scent Neutral Disinfectant Cleaner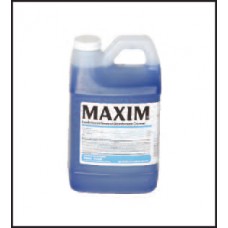 Product Unit:
2/.5 gallon case
Item Number:
PRND161
Reward Points:
Availability:
Out Of Stock
Price:$51.66

Description:
This product is a super concentrated formulation effective against a wide variety of gram-positive and gram-negative bacteria. It is also an excellent deodorant and is especially effective in controlling odors that are bacterial in origin. This product mixes with water to form clear, stable use solutions. Use solutions are non-corrosive and non-staining to plastic, vinyl, synthetics, enamel, tile, and most common metals. Has a pleasant fresh scent.
Recommended dilution: 2 ounces per gallon of water
Write a review
Your Name:
Your Review:
Note: HTML is not translated!
Rating:
Bad
Good
Enter the code in the box below: